DIAMOND ORIGIN REPORT SERVICE
The GIA Diamond Origin Report is a full assessment of a diamond's 4Cs of Diamond Quality (Color, Clarity, Cut and Carat Weight) and uses scientific matching to determine a diamond's geographic origin. Every GIA Diamond Origin Report and GIA Colored Diamond Origin Report includes:
A printed report containing GIA's full, unbiased and authoritative 4Cs grading assessment, including a plotted diagram of your polished diamond
Confirmation of your diamond's geographic origin, with the country clearly stated on the report
Inscription of the report number on your diamond's girdle for added security and identification
Full-color digital images of your diamond in its rough and polished state and an image-rich story of the diamond's country of origin and transformational journey available on the GIA Origin App and

 

Report Check
Download the app for iPhone or Android
View report in Report Check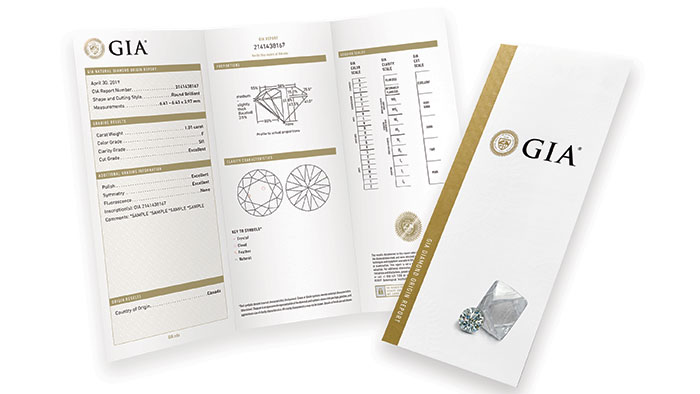 How Does Scientific Matching Work?
As the world leader in gemological research, GIA is uniquely able to leverage over 60 years of scientific knowledge and technology to deliver the rough-to-polish matching confirmation for polished diamonds. GIA receives rough diamonds from participating mining companies in a documented, sealed and untampered parcel. GIA then collects data and images for rough analysis. Once GIA receives the polished diamond, GIA uses markers and data identified during the analysis of the rough to scientifically match the polished diamond to its original rough, confirming the diamond's country of origin.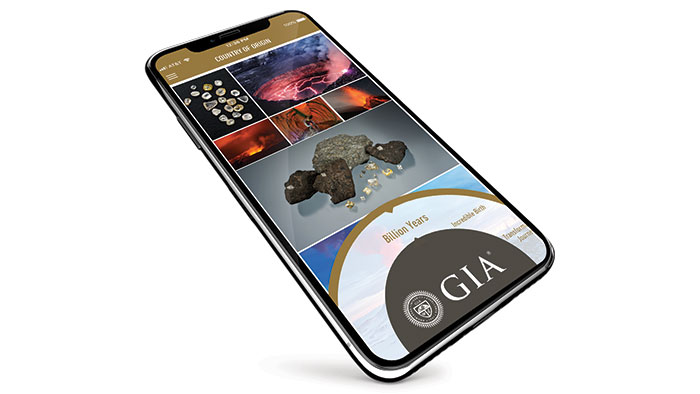 Why is Diamond Origin Important?
Knowing where your diamond comes from is the first step in knowing that your diamond was mined responsibly. When you buy a diamond of known origin, you can better appreciate the impact your purchase has on the development of that country's local communities. You are not only helping people thrive in places where they once struggled, but you are also helping to build infrastructure, educate young people and bring health systems to whole populations.
( copy from GIA )
** Jade Jadeite & Gemstones ( Birthstones & Anniversary Gemstones)
Learn More:
## Follow us on Instagram, facebook, youtube for more information.